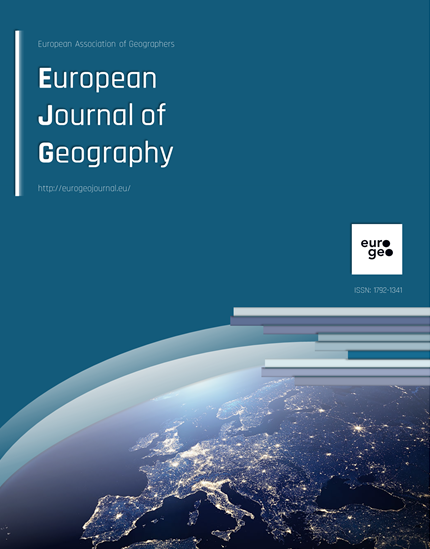 Published 2022-01-30
Keywords
sustainable development, geography education, vocational school
How to Cite
BRKIĆ-VEJMELKA , Jadranka, Ana PEJDO, and Nensi SEGARIĆ. 2022. "Sustainable Development from the Perspective of Geography Education". European Journal of Geography 9 (1). https://www.eurogeojournal.eu/index.php/egj/article/view/103.
Abstract
For several years, many secondary vocational schools in Zadar County, especially H spitality-touristic and catering school in Zadar have been involved in different extracurricular activities. By participating in GLOBE and Eco school programmes in particular, the school co bines professional knowledge and skills. Past projects include: energy efficiency in the school building, rural tourism development in Zadar County, school gardening of autochthonous plants, urban parks evaluation resulting in publication of a guide on town parks in all six languages that are being taught in the school, etc. Mentioned activities involved around 100 students of different age and around 15 teachers among whom also Geography teachers. The aim of this paper is to point to the possibilities of geography education for sustainable development. The paper is based on results of research conducted in February 2016 and January 2017.
Downloads
Download data is not yet available.