Research Article
URBAN DEVELOPMENT AND SUSTAINABILITY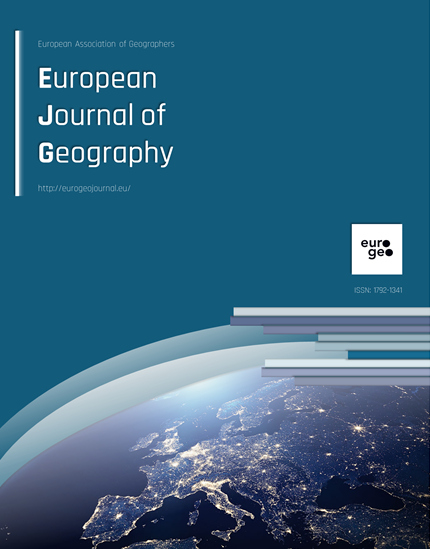 Published 2021-10-05
Versions
Keywords
Sustainability, Urban density, Urban development
How to Cite
GONZÁLEZ, María Jesús, and María Luisa DE LÁZARO. 2021. "URBAN DEVELOPMENT AND SUSTAINABILITY". European Journal of Geography 2 (1). https://www.eurogeojournal.eu/index.php/egj/article/view/20.
Abstract
Cities absorb 90% of the natural resources which are exploited on the planet and are the origin of
imbalances in sustainability. It is clear that achieving a sustainable balance depends upon cities
becoming more efficient in their environmental management and making citizens aware of their
responsibility. We consider whether current planning proposals are coherent with this philosophy.
Two fundamental arguments of current European town planning are defined: new urban development
and the restoration and improvement of the existing city.
Downloads
Download data is not yet available.