Research Article
Measuring resilience of land against degradation from a farmer's perspective approach in Kendujhar plateau, Odisha (India)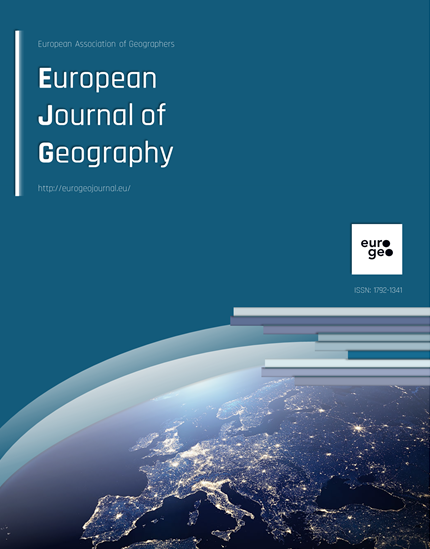 Published 2022-01-30
Keywords
Land Degradation, Agriculture, Farmer, Indicators, Resilience Index
How to Cite
ABHAY , Rajesh Kumar, and Punyatoya PATRA. 2022. "Measuring Resilience of Land Against Degradation from a farmer's Perspective Approach in Kendujhar Plateau, Odisha (India)". European Journal of Geography 9 (1). https://www.eurogeojournal.eu/index.php/egj/article/view/105.
Abstract
Resilience is the capacity or the ability of a system to return to its pre-altered state following change. In the present study, carried in Kendujhar Plateau of Odisha, the resilience of land is assessed against its degradation. The area is experiencing negative effects of land degradation which are visible in the form of low agricultural outputs and benefits. The study uses various indicators to analyse and assess the land resilience from a farmer's perspective approach as they are the direct user of land and the final decisions have to be made by them about land degradation. The result indicates spatial variation in the magnitude of lands resilience due to performance of different indicators. It is concluded that various human activities contribute differently in increasing or decreasing the level of resilience in the study region.
Downloads
Download data is not yet available.