Research Article
I Would Say I Am Austrian but …' - Multiple Spatial Belongings and Hybrid Identities among Young People in Vienna, Austria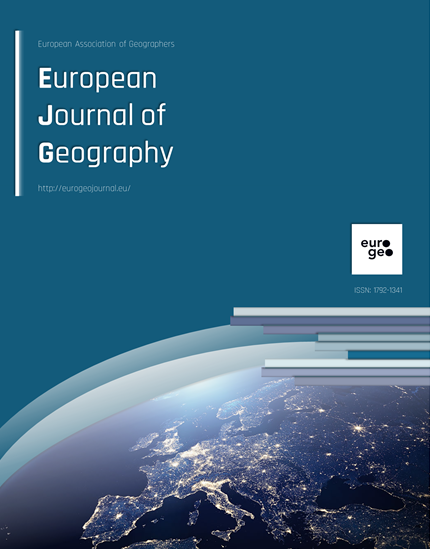 Published 2021-11-08
Keywords
Place Identity, Multiple Belongings, Young Adults, Mixed-Methods-Approach, Migration Society
How to Cite
Schnelzer, Judith, Christiane Hintermann, and Isabel Kern. 2021. "I Would Say I Am Austrian But …' - Multiple Spatial Belongings and Hybrid Identities Among Young People in Vienna, Austria". European Journal of Geography 12 (3). https://doi.org/10.48088/ejg.j.sch.12.3.21.38.
This work is licensed under a Creative Commons Attribution 4.0 International License.
Abstract
Young people who live in or attend school in Vienna grow up in multicultural environments, as immigration has shaped the Austrian society over the last decades. In public debates, migrants and their descendants are repeatedly called on to "integrate", while their feelings of belonging to Austria are questioned. Drawing from discussions on hybrid and multiple identities, this study explores the spatial dimension of identity constructions of students in Vienna aged between 14 and 19 years. Quantitative data from a comprehensive online survey and qualitative data from group discussions reveal that multiple spatial belongings on different scales are the rule and not the exception among young Viennese. Furthermore, on a national level, participants identify with Austria to a much larger extent than with any other country. Findings emphasise the need for a mixed-methods approach when researching questions of identity constructions. Fieldwork experiences furthermore show that young people are highly interested in discussing the topic, as they are confronted with these issues on a daily basis.
Downloads
Download data is not yet available.