Research Article
Geography of local landscape in the educational process in primary schools in Slovakia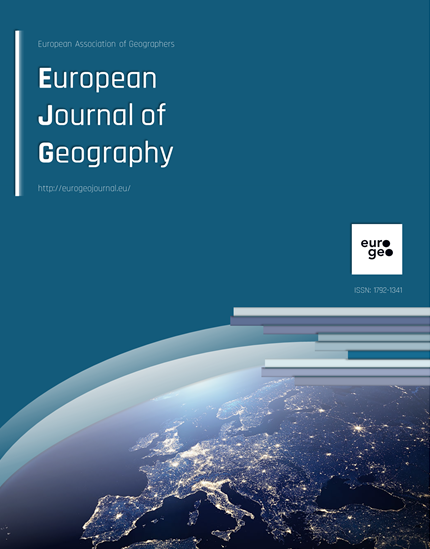 Published 2022-01-30
Keywords
local landscape, geography, Slovakia, the Liptov region, primary school
How to Cite
Tomcikova , Ivana, and Iveta Rakytova. 2022. "Geography of Local Landscape in the Educational Process in Primary Schools in Slovakia". European Journal of Geography 9 (1). https://www.eurogeojournal.eu/index.php/egj/article/view/98.
Abstract
Local landscape has been accorded a unique status in Slovak education. It is an issue that can be found throughout the whole education system of Geography in all educational stages. Elementary level of geographical knowledge is acquired at primary schools within the subject of Homeland studies. On the second stage, it is in the subject of Geography. The issues of the local landscape can be applied in Geography from Years 5 to 8, especially in geographical exercise and observations. The highest proportion of Local landscape Geography is presented in the 9th year at the primary school.
The aim of this paper is to assess the concept of a local landscape and to point out geography teaching at the primary schools in the Liptov region in Slovakia. The level of students' knowledge of the Local landscape Geography was assessed by means of a test, together with a survey in which participants had to answer selected questions. The point of view of geography teachers was also reviewed in form of a questionnaire where selected questions regarded the use of progressive methodology, ways, means, and forms of teaching of the local landscape


Downloads
Download data is not yet available.