Research Article
INTERNATIONALIZATION OF TEACHER EDUCATION: A CASE STUDY OF DUTCH AND GERMAN GEOGRAPHY STUDENTS' UNDERSTANDING OF SPATIAL PLANNING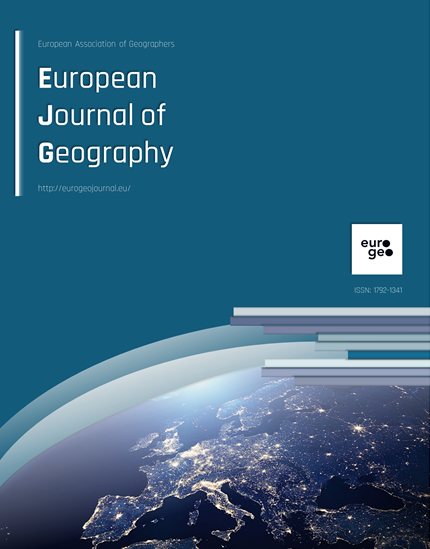 Published 2017-01-01
Keywords
How to Cite
MAIER, Veit, and Alexandra BUDKE. 2017. "INTERNATIONALIZATION OF TEACHER EDUCATION: A CASE STUDY OF DUTCH AND GERMAN GEOGRAPHY STUDENTS' UNDERSTANDING OF SPATIAL PLANNING". European Journal of Geography 8 (5). https://www.eurogeojournal.eu/index.php/egj/article/view/321.
Copyright (c) 2022 European Journal of Geography
This work is licensed under a Creative Commons Attribution 4.0 International License.
Abstract
The topic of spatial planning incorporates the teaching of central spatial, environmental and
social problems, and promotes participation in democracy. The aim of this article is to
analyse how Dutch and German geography students understand teaching about spatial
planning. The students participated in seminars on spatial planning in their home countries
and during an international exchange programme. They completed questionnaires as part of a
pre-test-post-test-design. The data collection was complemented by a fishbowl discussion,
video recorded lessons and an observation sheet. The case study identifies different
challenges for incorporating educational aspects into courses on spatial planning.
Furthermore, it reveals the potential of an international exchange for geography teacher
training.
Downloads
Download data is not yet available.